Tiny Zoo Friends Versions
There are many versions of Tiny Zoo Friends.
The most recent iOS version is 2.5
The most recent android version is 1.1.3


Look here for the latest Release Notes


New feature in version 2.5: Family Bonding
New feature in version 1.9.1: the Minigame Frog Scramble.
ATTENTION! You have to pay Zoo Bucks for this Minigame!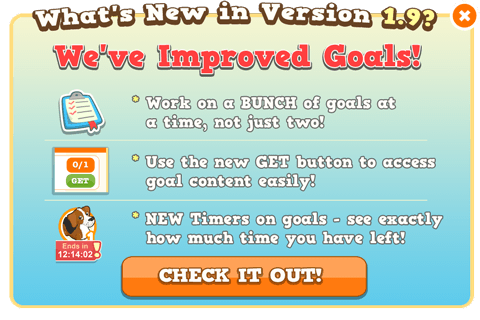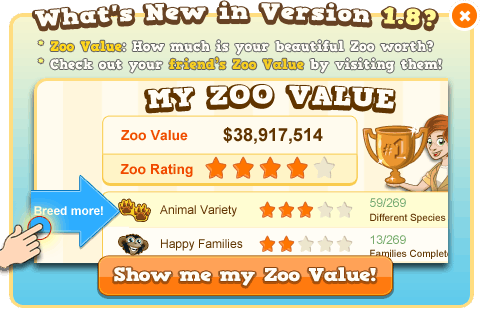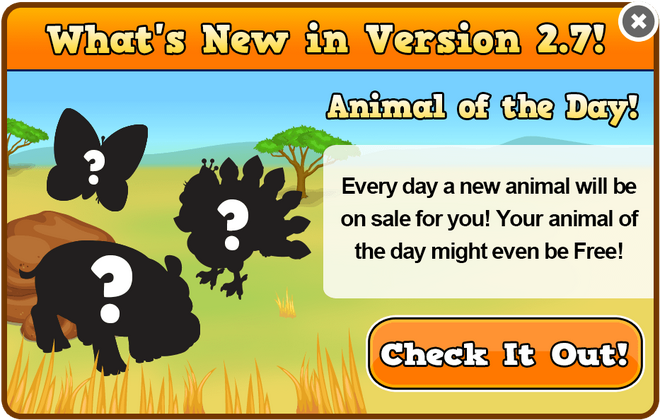 Ad blocker interference detected!
Wikia is a free-to-use site that makes money from advertising. We have a modified experience for viewers using ad blockers

Wikia is not accessible if you've made further modifications. Remove the custom ad blocker rule(s) and the page will load as expected.