PAW Animals
More details can be found on the P.A.W page.
The gain of the animals listed, refers to Tiny Zoo accounts that were created after the 03/SEPT/2011.
To learn more details about the individual animals, select the appropriate.

Because of restrictions, sorting only direct on the PAW Animals Page.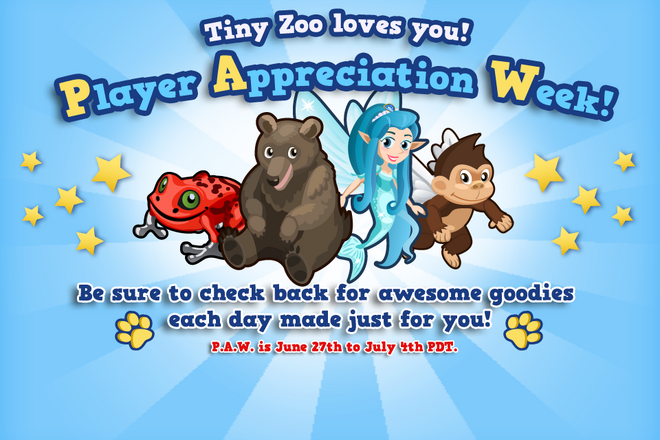 Ad blocker interference detected!
Wikia is a free-to-use site that makes money from advertising. We have a modified experience for viewers using ad blockers

Wikia is not accessible if you've made further modifications. Remove the custom ad blocker rule(s) and the page will load as expected.