Started 1.October.2013!
To learn more details about the individual animals, select the appropriate page.
Because of restrictions, sorting only direct on the Microscopic Page.
Microscopic Event Limited Decorations
Decoration
Size
Price
XP Award
Unlock
Magnifying Glass
1 x 1
Free Tuesday Treat / 7.500
50
Available for purchase in the Market during the Microscopic event!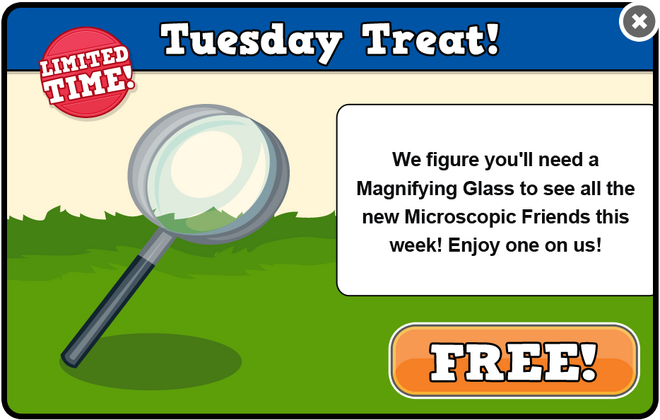 Ad blocker interference detected!
Wikia is a free-to-use site that makes money from advertising. We have a modified experience for viewers using ad blockers

Wikia is not accessible if you've made further modifications. Remove the custom ad blocker rule(s) and the page will load as expected.